They (mostly, currently) don't work for food. Let's start at home in Canada with shopbot.ca.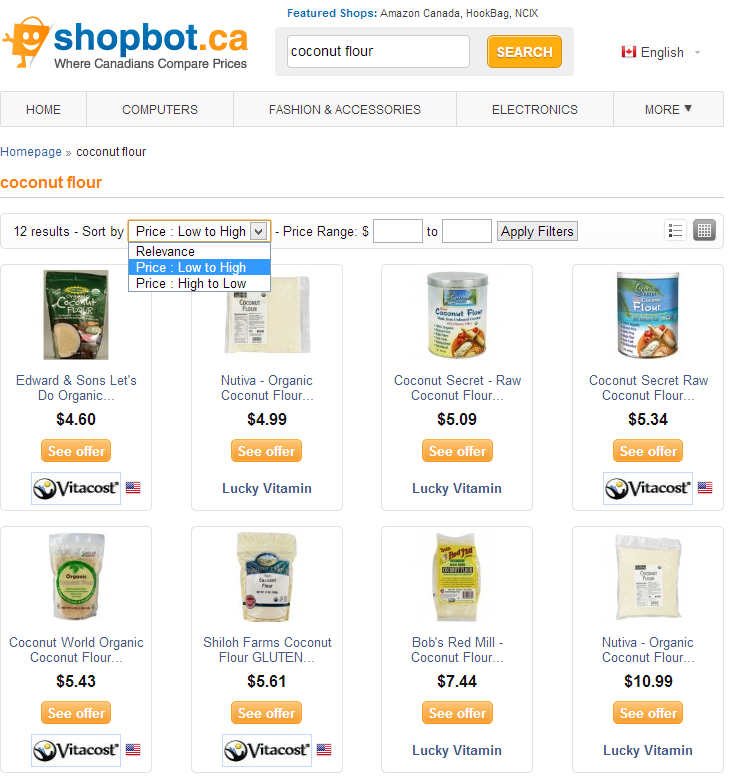 They get a bit lucky here, as the first five items are of the same weight, and the next two (Shiloh and Bob's Red Mill) are actually more expensive per kg. But, the fifth item, Nutiva, is actually much cheaper than the following four items.
Amazon.com isn't any better; I'm not sure what their sorting criteria is.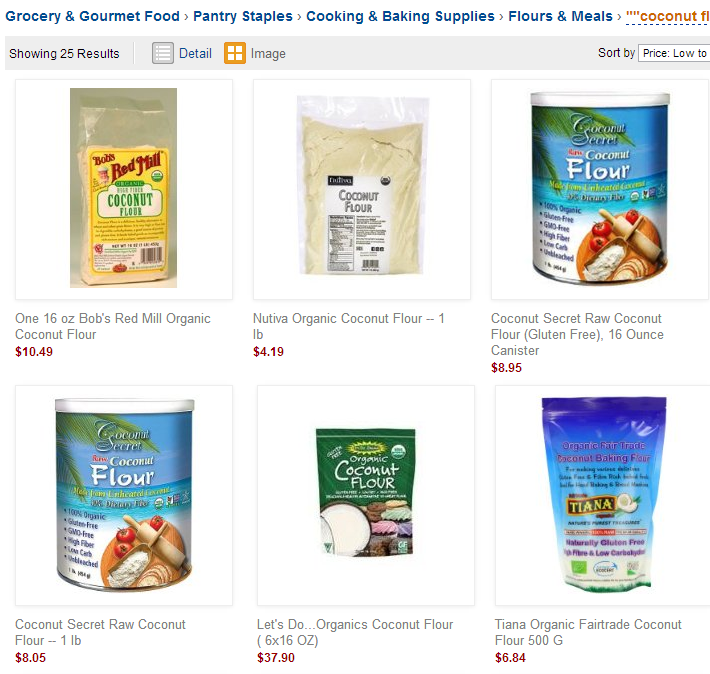 And there, thanks to confirmation from my friend Radek, is the reason for making this app.
Also, really, when you're at the store, do you want to be pulling prices from Amazon and then have to guess at how much shipping might be? Why not just compare the store you're at with the other stores you visit on a regular basis and determine if this sale is worth it for you right now (so you can go home and cook).
By the way, I've tried recipes from both books I mentioned in the original post and they're a ton of fun. Highly recommend.